Sperm Analysis Testing Clinic Q&A
Do you need confidential sperm analysis services? Call our team of professionals at Mohamed & Associates Urology Center or visit us online to book an appointment. We serve patients from Smithfield, NC and surrounding areas.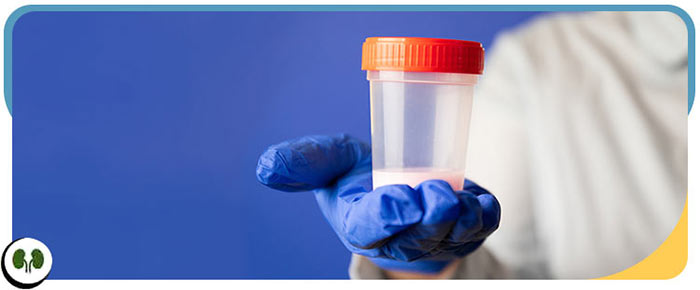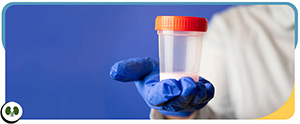 Table of Contents:
How is a sperm analysis test done?
What is a normal sperm analysis result?
What is the cost of a sperm analysis?
How is a sperm analysis test done?

A sperm analysis test is one of the first tests conducted to detect male fertility problems, the test is done by examining the quality and volume of a man's sperm. Semen analysis is a lab evaluation of a semen sample collected by a man masturbating. Sperm counts vary daily so in some scenarios multiple samples over the course of a few weeks may be requested to verify the results.

In addition to the detection of fertility problems, a sperm analysis can also be used to determine whether or not a vasectomy was successful. The research-based methods to test and handle the semen in a specialized lab ensure patients obtain accurate results. Labs used for sperm analysis perform a high volume of semen analyses and/or are part of a fertility clinic.

When the sperm analysis is conducted to test male fertility it examines the semen volume, the pH level to determine whether the semen is too acidic which can adversely affect sperm health, the number of sperm per millimeter of semen to determine sperm concentration, and the ability of the sperm to swim toward an egg to determine mobility.

Analysis also helps test the size, and shape of the sperm, signs of inflammation or infection, sperm vitality by assessing the percentage of live sperm in the sample, and how long it takes for semen to change from a sticky substance to a liquid.
What is a normal sperm analysis result?

Semen analysis may be used for various reasons such as to determine how well the reproductive organs are functioning, to test for underlying infertility causes, or to make a determination about the success of a surgical procedure for sterility. Between 40 million and 300 million sperm per milliliter constitutes an average sperm count. Low and high sperm counts can be indicative of various things. Registering a low sperm count, which is considered anything under 10 million sperm per millimeter doesn't mean pregnancy is impossible but can negatively impact an individual's fertility.

A sperm count between 20 million to 40 million sperm per millimeter is below-average but other tests may be conducted to assess the quality of the sperm, if other factors such as swimming speed, size, and shape are considered high quality then even a below-average sperm count can score in the normal range. A high sperm count constitutes anything in excess of 300 million sperm per milliliter.

How do I prepare for a sperm analysis? There are several steps a patient will be asked to take in preparation for a sperm analysis. Patients will be asked to abstain from masturbation and intercourse for a minimum of 3-5 days. A patient may be advised to make some lifestyle adjustments such as avoiding caffeine, alcohol, and certain medications in the day preceding the test.

Individuals will need to wash their hands thoroughly prior to producing the sample. An individual will produce the sample into a sterile specimen pot which will be labeled with the date and time the sample was produced as well as the patient's name and date of birth. Patients will be reminded about any necessary steps and precautions before the analysis.
What is the cost of a sperm analysis?

A sperm analysis is a fairly inexpensive procedure, typically ranging between $50-$300. Various case-specific factors may influence the cost. For patients in Smithfield, NC, Mohamed & Associates Urology Center offers comprehensive sperm analysis at an affordable rate. Mohamed & Associates Urology Center prioritizes compassionate and thorough care that is affordable, and we accept most major insurances while offering affordable self-pay rates for those who are uninsured. Contact us today to learn more about our sperm analysis services for patients. We serve patients from Smithfield NC, Selma NC, Clayton NC, Princeton NC, Whitley Heights NC, Four Oaks NC, Pine Level NC, Kenly NC, and surrounding areas.