Clayton, NC Urologist
Do you need a urologist near you? You'll find one here at Mohamed & Associates Urology in Clayton. Connect with us today to learn more about us and how you can see a Clayton, NC urologist.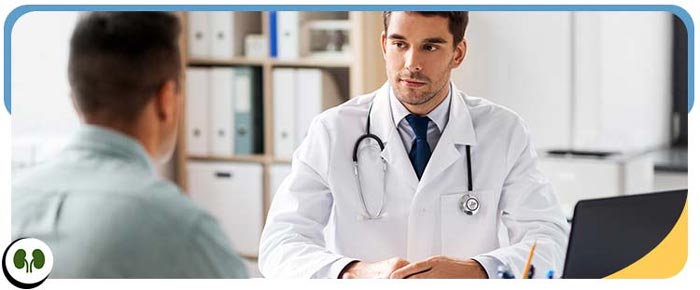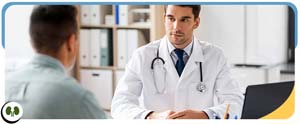 Table of Contents:
What exactly does a urologist do?
Why would a man or woman go to see a urologist?
What does a urologist do on your first visit?
Do you have a Clayton NC urologist?
Mohamed & Associates Urology is one of North Carolina's premier practices, and here you'll find a top quality urologist in Dr. Adel Mohamed MD. The doctor can provide comprehensive urological care for patients of any age, including kids, and he uses the most modern procedures available for issues like kidney stones, urinary incontinence, bladder prolapse, and others. Connect with our clinic today if you or a loved one needs to see a quality Clayton NC urologist!
What exactly does a urologist do?

This kind of medical professional specializes in the disorders and diseases that affect the urinary tract and the reproductive system. A urologist can help a patient with any issue related to the bladder, kidneys, urethra, prostate, testes, penis, or adrenal glands, or another area nearby. A urologist like our clinic's Dr. Adel Mohamed is able to treat both adults and children. You can come see the doctor if you have any issues with any of the areas of the body we mentioned. You can also come see the doctor if you need a service like a vasectomy.
Why would a man or woman go to see a urologist?

With the areas we mentioned above, it's common for people to experience issues like urinary tract infections, bladder prolapse, incontinence, male infertility, kidney disease, an enlarged prostate, erectile dysfunction, kidney stones, and some related issues. A urologist can treat any of those issues, so you can go see one if you suspect you have or if you know you have one of those issues. Even bladder or prostate cancer can be addressed by a urologist.

There are other services a urologist can provide, like a vasectomy. This particular treatment is the most effective form of birth control available. A vasectomy is a kind of minor surgery, and a urologist is able to provide it or other surgical procedures.
What does a urologist do on your first visit?

When you go see a urologist for the first time, this initial visit will be a complete consultation. If you were to bring in your child instead, the appointment will be more of a meet-and-greet and a simple introduction so your child can begin to trust the urologist!

The doctor will ask about your or your child's symptoms, and may inquire about your family history of urological issues. The doctor will perform a physical examination too and, if necessary to check for an infection, take a urine sample. There may be other tests involved, but they'll likely come at a later date.

Really, the main points of a first visit are to become acquainted with the doctor, to get a diagnosis from the doctor, and to get recommendations for treatment if necessary. We're sure you and/or your child will find a first visit with Dr. Adel Mohamed very easy and pleasant!
Do you have a Clayton NC urologist?

Yes, we do! Mohamed & Associates Urology has Dr. Adel Mohamed MD, a true professional who's very compassionate with his patients. He provides service for the Clayton NC area and accepts patients of any sex or age, so he can become your urologist or your child's pediatric urologist. The doctor accepts most major insurances. To learn more about Dr. Adel Mohamed, visit our Meet Our Doctor page!

To make an appointment or meet-and-greet with the doctor, please call our clinic or book with us online. We're available to you Monday to Thursday, 8:30 am to 5:30 pm. When you're ready to come see us, you'll find our clinic over at 507 N Brightleaf Blvd #205, Smithfield, NC 27577 (in the Johnston Medical Arts Pavilion Medical Building).

We look forward to seeing you soon!