Kidney Stone Removal Without Surgery Q&A
Kidney stones can be painful and harmful to your health, but removal is available today. Call our team of healthcare professionals or visit us online to book an appointment. Mohamed & Associates Urology Center serves patients from Smithfield, NC and surrounding areas.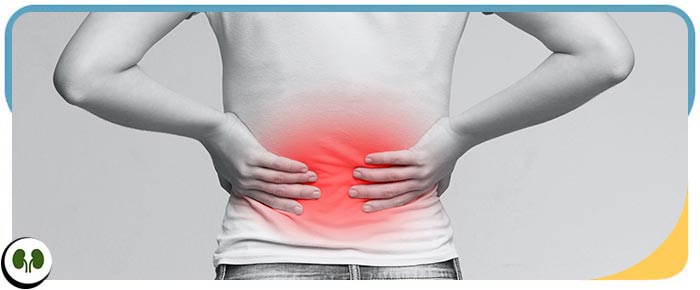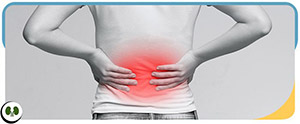 Table of Contents:
What is the best procedure to remove kidney stones?
How do you remove kidney stones without surgery?
What size kidney stone requires surgery?
What happens if a kidney stone doesn't pass?
What is the best procedure to remove kidney stones?

Should a kidney stone not pass on its own, three primary medical procedures are used to remove or obliterate the stone, depending on size, location, and anatomical complexity. First, shockwave lithotripsy (SWL) is a non-surgical treatment in which high-energy sound waves are directed at the stone from the body's exterior. The sound waves vibrate the stone, breaking it down into smaller pieces. Patients should then be able to pass the smaller fragments through the urine. Stones up to 2 cm (0.787 inches) in size and that are not located in the lower kidney can be treated with this approach. SWL is performed on an outpatient basis.

The next treatment option is a ureteroscopy (USR), in which a fiber-optic endoscope is directed through the bladder and into the ureters. A laser is then used to break apart the stone, which can then be removed or left to pass through the patient's urine. Again, kidney stones of up to 2 cm can be treated with this procedure, though their location does not dictate eligibility.

Finally, percutaneous nephrolithotomy (PCNL) is best for stones measuring over 2 cm or in the case of complications. This procedure is the most invasive, as an incision is made in the lower back to extract kidney stones manually. However, this procedure only requires a brief period of downtime and a one-night stay. All three of these treatments are highly effective in eliminating kidney stones.
How do you remove kidney stones without surgery?

There is not much to help hurry or ease the process for those wanting to pass kidney stones without medical treatment. However, a conservative management approach is most recommended. In conservative management, the goal is to remedy symptoms without initiating unnecessary and intrusive measures, like surgery. The most important thing to do when experiencing kidney stones is to increase your daily water intake.

It is recommended that you drink 12 cups of water a day, which will help to flush out stones and dilute the urine. Kidney stones result from concentrates, such as salt and minerals, forming into crystals. An increased water intake and stabilized diet will reduce the amount of substances in the urine that could potentially crystalize in the kidneys. Some suggest that lemon juice and apple cider vinegar have properties that break down these crystals and could help too. Another conservative management treatment, medical expulsive therapy (MET), uses medication to help pass the stone.

An alpha-blocker is prescribed, which acts to block a hormone in the body called norepinephrine that makes muscles contract. This results in relaxation of the muscular ureter tubes and opens the passageway for stones. Should conservative management fail, shockwave lithotripsy is a non-operative treatment option.
What size kidney stone requires surgery?

Kidney stones greatly vary in size, though most are small enough to pass through the urine eventually. These passable stones measure less than 0.5 millimeters or 0.02 inches. Kidney stones measuring over 0.5 millimeters will need medical treatment, which could be non-surgical, like shockwave lithotripsy, or surgical, like percutaneous nephrolithotomy.
What happens if a kidney stone doesn't pass?

Most kidney stones are small enough to pass on their own, though it will likely be a painful experience. Numerous concerns arise in the case of a kidney stone that does not pass or cannot pass due to its size. For a kidney stone to pass, it must travel from the kidney through the ureter tubes, bladder, and urethra out of the body. However, as a stone moves through the urinary system, it may become stuck in the ureters or bladder. This will result in a backup of urine and will cause significant pain.

As a general rule, the larger the stone, the more severe your symptoms will be. Shockwave lithotripsy, a non-surgical procedure, may be performed to break the stone into smaller pieces that can be excreted with the urine. In more severe or complicated cases, surgical treatments are available. If a kidney stone is left untreated for an extended period or is blocking the passage of urine, the likelihood of acquiring an infection increases dramatically.

In severe cases, a kidney infection may lead to sepsis, a life-threatening medical condition characterized by the body's extensive and unnecessary immune response. Various hormones and chemicals flood the blood and damage the organs and tissues. Kidney stones also raises the chance of developing chronic kidney disease and reduced kidney function.

If you have kidney stones, contact our team of healthcare professionals today at Mohamed & Associates Urology Center. We provide kidney stone removal so that you can get back to living life again. We serve patients from Smithfield NC, Selma NC, Clayton NC, Princeton NC, Whitley Heights NC, Four Oaks NC, Pine Level NC and Kenly NC.