Top Urologist in Smithfield, NC
Looking for top urology care? Our expert urologist Dr. Adel W. Mohamed specializes in vasectomy, bladder prolapse, kidney stones, and urinary incontinence in both men and women. Call us to schedule an appointment today. We serve patients from

Smithfield NC

, and surrounding areas.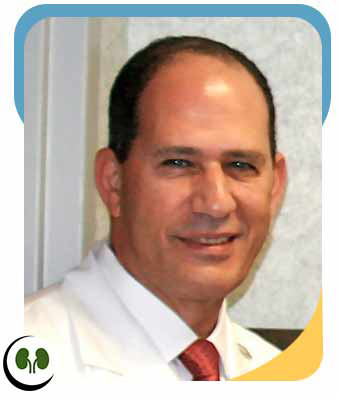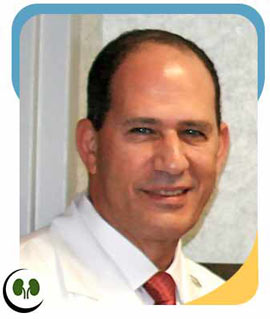 ADEL MOHAMED, MD, FACS
Education:
Medical Degree:
Residency:
Urology residency, three years at Graduate Hospital of the University of Pennsylvania, Philadelphia,PA
General surgery residency, two years at University of Connecticut Medical school Hospital, Hartford, Connecticut
Orthopedic residency, one year, at Southend-on-sea hospital, England
General surgery residency, four years, at Cairo University Medical School Hospital, Cairo, Egypt
Certification:
About Adel W. Mohamed, MD
Dr Mohamed had extensive general surgical and urological training in Egypt, England and USA in major university hospitals for ten years. He is an expert in the medical and surgical treatment of benign and malignant disorders of the kidneys, bladder, prostate and male genital organs including kidney stones, kidney, bladder and prostate cancer, erectile dysfunction, urinary incontinence and female prolapse. He strives to introduce the latest technology to his patients and the community he serves. Over the years, he was the pioneer in introducing the latest technology to Johnston county including the same-day surgery concept and robot surgery. He was the first surgeon to perform penile implant and robot surgery in Johnson county. His philosophy is to treat his patients, the way he would like to be treated. He engages his patients and their families in the decision-making process of the treatment plan.
Dr Mohamed performs the following procedures:
Kidney and ureter:
Minimally invasive surgery for kidney stones including laser, Shock wave and percutaneous (through the skin) lithotripsy.
Robot kidney surgery and Hand-Assisted Laparoscopy for cancer and benign conditions such as congenital and acquired obstruction.
Bladder:
Minimally invasive endoscopic surgery for bladder cancer and stones.
Cystocele (Bladder dropping) repair with and without mesh.
Minimally invasive surgery for female incontinence (Sling).
Artificial urinary sphincter for male urinary incontinence.
Most of these surgeries are same-day-surgery procedures.
Prostate Gland:
Robot surgery for prostate cancer (robot radical prostatectomy). overnight stay.
Cryosurgery for prostate cancer (same-day-surgery).
Minimally invasive surgery for Benign Prostate Enlargement (BPH) including same-day surgery TURP (transurethral resection of prostate). Plan to introduce the latest robot aqua-ablation resection for BPH very soon to be the first in North Carolina.
In-the-office prostate biopsy.
Male genitalia:
In-office vasectomy.
Extensive experience in insertion penile implant for ED. He invented a patented surgical tool to aid in this procedure.
Inguinal hernia surgery.
Undescended testis surgery.
Hydrocele, spermatocele, varicocele surgery.
Testicular torsion surgery.
Penile curvature (Peryonie disease surgery and treatment).
Testis cancer surgery.
Stricture urethra surgery.
Female Urological Surgery:
In collaboration with his gynecological colleagues, Dr Mohamed performs major reconstructive vaginal prolapse surgery (dropped bladder) with and without synthetic and biological mesh. He does vaginal and robot repairs. Usually, the gynecologist performs the hysterectomy and he does performs the reconstructive repairs. He had performed over 900 mesh procedures and he is considered one of the major referral center in the area for this condition.
Minimally invasive surgery for female incontinence (Sling).
In-Office Procedures:
Cystoscopy.
Vasectomy.
Trans-rectal prostate biopsy.
Ultrasound of kidney, bladder and prostate.
Biopsy and fulguration of minor bladder tumors.
Intra-vesical chemotherapy for bladder cancer.
Hormonal treatment for prostate cancer.
Testosterone replacement for male hypogonadism (decrease male hormone).
Intra-corporal penile injection for erectile dysfunction (ED).
Dr Mohamed's Achievements:
He holds seven patents for surgical instruments.
He invented an automated surgical suturing device "iSuture", that closes the surgical wounds with absorbable, invisible sutures under the skin without any suture marks. No staples to be removed. No staples marks. Minimal scarring. http://www.isuturing.com
He also invented surgical tool to facilitate the surgical insertion of penile implant.
He is one of few urologists in the USA who is trained to perform a new robot surgery for BENIGN prostate enlargement using water-jet technology (aqua-ablation) that removes prostate gland in 3 minutes. He is working with UNC Johnston Health to introduce this technology to Johnston County to be the first hospital in North Carolina that uses this technology.
He lectured at international urological conferences in USA and Egypt.
He is an avid pilot with 1400 hours experience, swimmer, tennis player, scuba diver and underwater videographer.
Present and past membership:
Life time member of the following organizations: American Urological Association, American College of surgeons and North Carolina Medical Society.
Member of the American Egyptian Urological Association and past president of the same organization.
Member of the Egyptian Urological Association.
Past president of UNC Johnston Health Medical Staff and past chief of surgery. He serves on the Compliance Committee on the Board of Trustees of UNC Johnston Health.
Aquaablation of Prostate gland: new robot treatment for benign prostate enlargement (BPH) that remove Prostate in 6 minutes no matter how big it is. Outpatient procedure.
Johnston Health UNC hospital is only the fourth center in NC that acquired this technology.